Don't Forget we offer this course in a bundle
 From Passion to Profit: Content Creators Guide to Create, Build & Grow Your Business, we offer you the benefit of learning from one of the most knowledgeable and reputable production companies in Texas. Utilizing our experience in this ever growing and changing industry, we will teach you how to begin, shape and develop your business through exclusive ideas and methods ONLY available here. The need for visual content is massive today, and in this course, you will learn how to position yourself as an essential 'go-to' for the corporate client.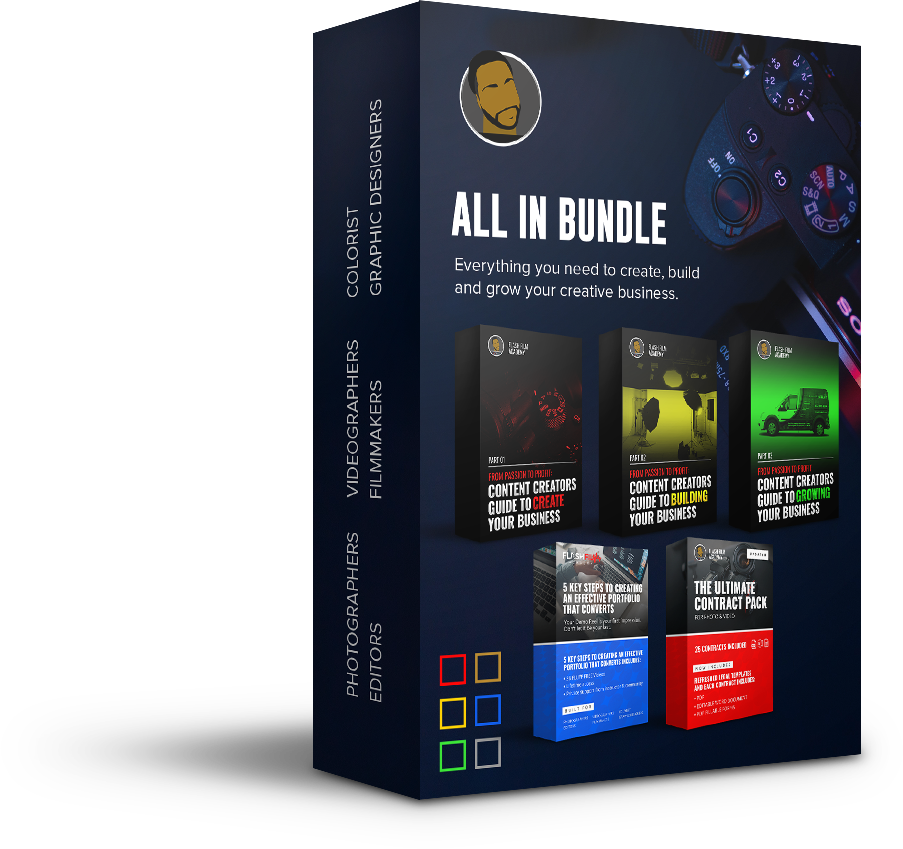 Rachel Testimonial with Concrete Focus Productions
Rachel
Explains how the Master Course has helped her build her business.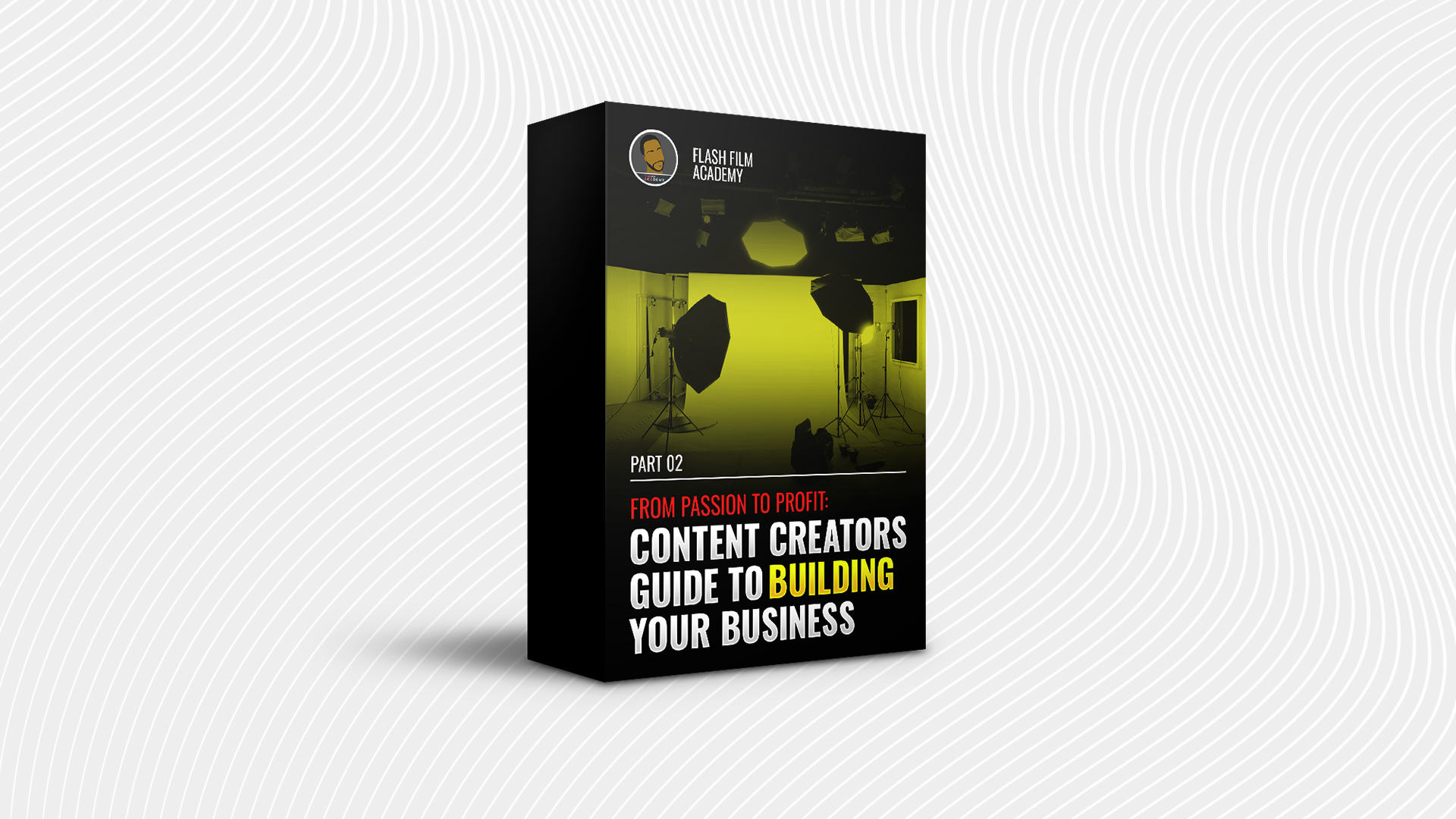 You're about to lay the bait and start reeling in leads towards establishing a client base. We'll teach you how to 'set the trap.' We'll show you how to stand out in the crowd of competitors and believe us, it's not only about having the best equipment.
In this part of the course you will learn:
the significance of making contact - preparation, knowing your client as much as possible before first contact and being ready for business. Use simple but effective contact forms on your website that increase your ability to generate leads.
how to build and protect the value of your brand so that you offer a unique experience that keeps clients coming back.
how to convert leads into sales, how to close sales, how to get your customers to sell for you and the all-important follow up.
how to write a proposal emphasizing value over cost that will win over your client. Learn what to do directly after submitting a proposal.
the process of follow up. We'll teach you the 'callback' how to re-introduce yourself and what's important to bring up. Always remember to ask the client if they have additional questions before you ask for the sale. Once the proposal is signed and payment has been made, mark the event in your calendar.
achieve success through social media, and utilize referral sites like 'thumbtack' and 'bark.'
how to protect your gear.
what not to do. We'll show you the many pitfalls and save you from falling into them.
Dale Harris of

Videry Media talks about how the master course has helped him.



Help your students visualize the story with a captivating video about your course. Give more context with a brief description here. You can also leave the Header and Description text fields empty to let the video speak for itself.
Other Featured Products
Take things to the next level with the right contracts for the job!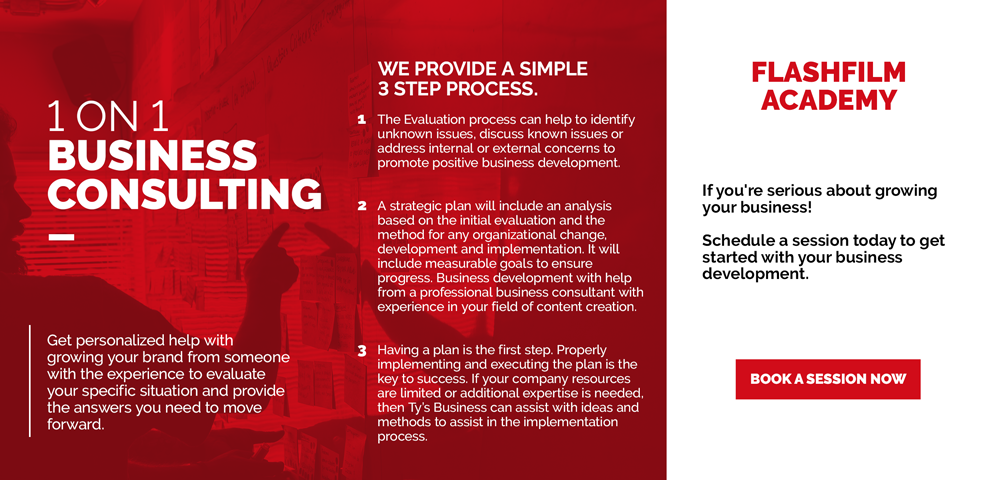 1 ON 1 BUSINESS CONSULTING
Get personalized help with growing your brand from someone with experience to evaluate your specific situation and provide the answers you need to move forward
Or buy this as a bundle and get more!
Get all 3 Modules PLUS!
5 Key Steps to Creating Effective Portfolio That Converts
Commercial Photography Agreement
COVID-19 WAIVER OF LIABILITY AND HOLD HARMLESS AGREEMENT
Corporate Event Photography Agreement
Video Production Agreement
Non-Refundable Retainer Agreement