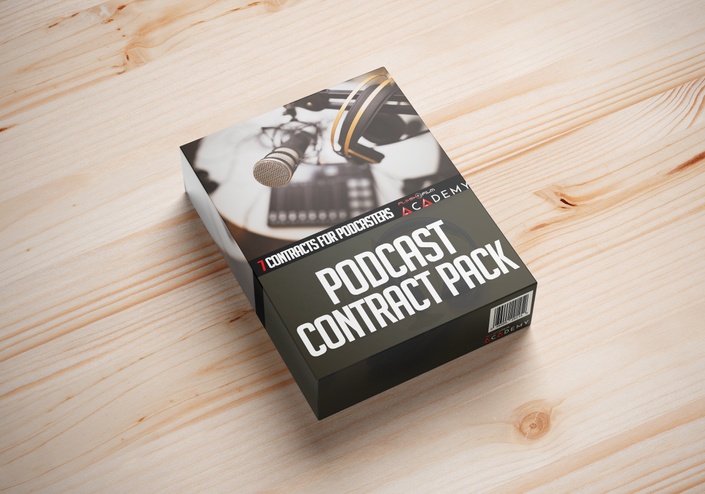 PodCast Contract Pack
7 Contracts Designed for Podcasters
WHAT'S SO DIFFERENT BETWEEN THESE CONTRACTS AND FREE CONTRACTS THAT I CAN FIND ONLINE?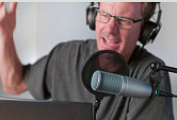 A LOT! Free online contracts are generally one size fits all documents that don't hold up in court! Blog sites use them to rank on google and attract traffic for ads! These contracts address a long list of modern issues, professionals face in today's industry. From simple things like legal clauses written to educate the client that you're NOT responsible for family members blocking key shots with cell phones or tablets, to making sure clients understand and agree that you have the legal right to sell unused footage to stock websites and so much more! Each contract provides legal clauses specific to that industry-based on feedback from professionals with years of experience.
With these contracts, YOU WILL have the ability to protect your brand from the common legal issues most creators in the industry face with their clients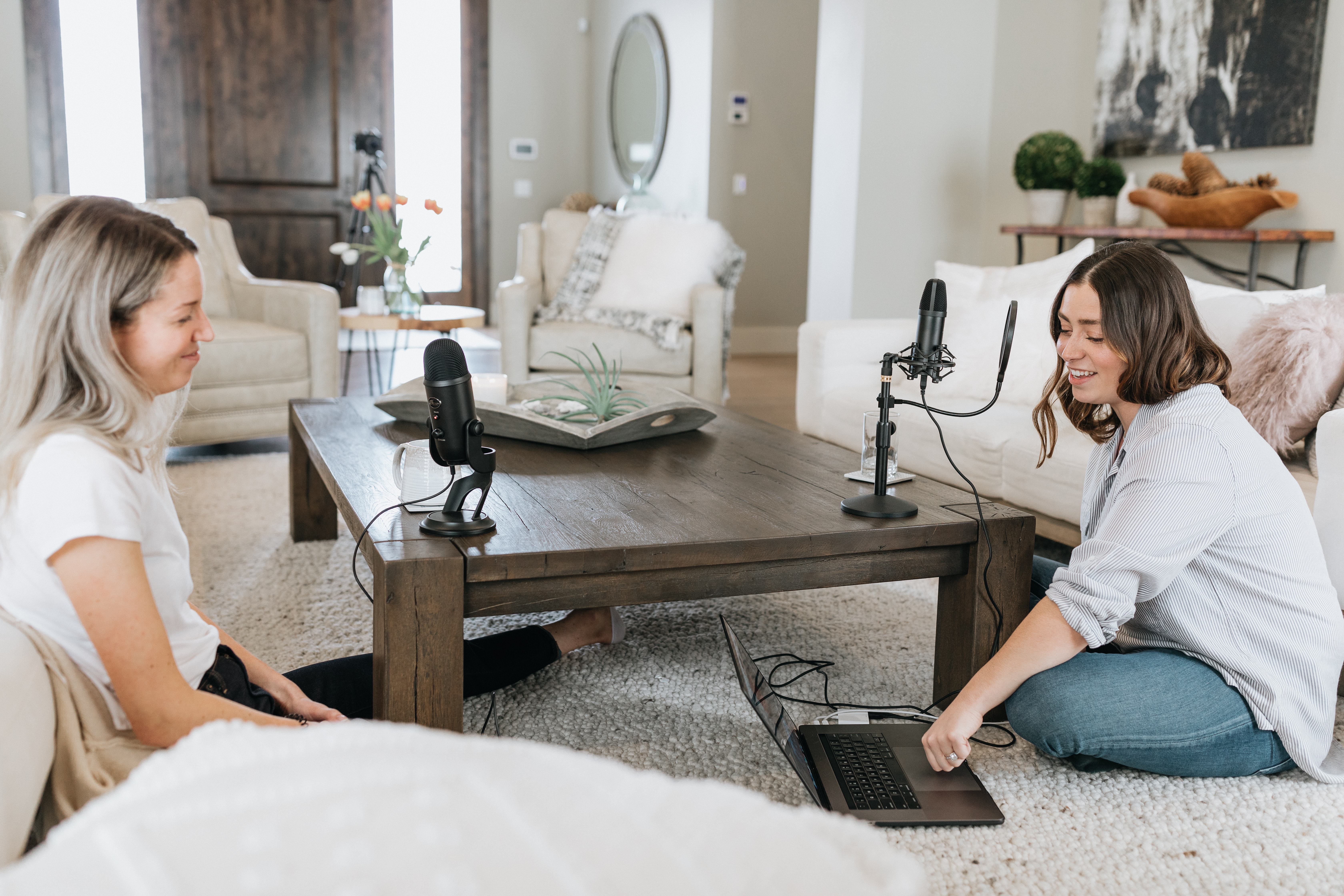 What's Included?
7 Editable Contracts
(Editable Word Document)
Podcast Guest Agreement

Podcast/Audio Editing Agreement

Podcast Partnership Agreement

Podcast Sponsorship Agreement

Studio/Gear and Equipment Rental Agreement

Music License Agreement


Service Subscription Agreement
Each Contract is designed by podcaster for podcasters. We took the time to see what you wanted in your contracts and implemented them.

THE BREAKDOWN
Podcast Guest Agreement
A Podcast guest agreement is necessary to make clear to your guest the policies involved for appearing on your podcast. Legal mistakes at the outset can be avoided by the simple execution of a binding legal contract, easy to read and easy to understand, but one that covers all important matters.
The podcast guest agreement includes issues affecting both podcast host/owner and podcast guest, and address issues such as:
general copyrights - a release from the guest permitting the use of their private information such as their name, photograph and voice in the podcasts and other related marketing materials
broadcasting rights - a promise by the guest that they agree to waiving broadcasting rights concerning the material they deliver during the podcast
IP ownership – specific details and a release by the guest assigning the guest's contributions to the recordings to the podcast owner/host.
payment – all matters involving payment or none- payment to the podcast guest
AND MUCH MORE!
2. Podcast/Audio Editing Agreement
A clear, comprehensive, easy-to-read and understand contract is necessary in all areas of podcast activities and especially when it comes to the production of the podcast, and the post-production part which includes the audio editing process.
Whether you send out your podcast to be edited by a professional, or you are hired to edit a podcast, the podcast/audio editing agreement should include:
schedules - a work schedule, project timelines and milestones
production guidelines – prior knowledge of all relevant content and specific instructions on the scope of the editing process: what to edit, how much to edit and the practices agreed upon beforehand by either and both parties
copyright – a signed release by both parties relating to the ownership of all copyrights, general and/or specific and related to ownership of the podcast credits, including ownership of the podcast and the rights to use it in other places
payment – all matters involving payment issues: how the fees will be paid and when payment is due
AND MUCH MORE!
3. Podcast Partnership Agreement
A clear and concise co-host/owner, co-creator, co-producer or multiple owner agreement is a must in the production of podcasts, and should be formulated and signed in advance, so that all parties will have a mutual understanding of what their roles are. This will include all rights and ownership to avoid any misunderstandings.
The podcast partnership agreement must include:
Clarity – first and foremost, the term co-host/owner should be clearly defined, whether it means joint owner or joint creator and what the relationship means
Roles – who is doing what and when, not just on-air but pre and post podcast
Responsibilities – who is responsible for certain areas and activities and if something goes wrong with the podcast
Copyright – who owns what and who is in control of what happens to the podcast at the present time and in the future
Rights – who has the rights to the income made on the podcast
Revenue – how the revenue from the podcast is divided between the parties
AND MUCH MORE!
4. Podcast Sponsorship Agreement
A podcast sponsorship agreement is written and formulated to protect the relationship between you and your sponsor for the podcast. This type of agreement is also suitable when you want to bring in a client purchasing advertising space.
Any podcast agreement should include the main points relevant to the parties involved, ownership in general, and IP ownership rights including copyrights in particular.The Podcast Sponsorship Agreement is specifically directed to include a sponsor and must include:
Sponsor Contribution – it is important that the podcaster and the sponsor know exactly what is expected of them, and that guidelines are drawn and limits clearly set.
Advertising Standards – in the case of an agreement between a podcaster and a client purchasing advertising space, there should be an obligation on both parties to comply with laws and regulations issued by the Advertising Standards Agency.
Sponsor cancellation – essential for the date when the agreement will end and also important for a 'way out'. This termination clause is significant if no podcast is provided. Consequences of termination should also be set out.
AND MUCH MORE!
5. Studio/Gear and Equipment Rental Agreement
If you are interested in renting out a studio or other space to record a podcast, and this includes special equipment in the making of the podcast, a rental agreement is essential.
The details in a studio/gear and equipment rental agreement include:
Studio/Space - relevant details regarding the space itself, such as reserving the space in advance, the exact details regarding designated starting time and end time, taking into account move-in, set-up, break-down, move-out and clean up time.
Payment – specific information relating to bookings, booking confirmation and payments, details of payments and receipt of payments.
Conduct – the renter is obliged to sign a liability clause that protects the studio and/or equipment in case of damage or theft. This part of the agreement also includes rules regarding the space and/or the use of equipment, dress code, and conduct of participants involved.
Cancellation – details subject to written notice regarding cancelling the podcast and rescheduling.
AND MUCH MORE!
6. Music License Agreement
A music license agreement is as much protection for you as podcast host/owner as it is for your guest who wants to use their music, song or video on your podcast or in your advertisement. A signed music license agreement will give you licensed use of copyrighted music and will relieve you of misunderstandings and legal battles during the production of the podcast and in the future.
In addition, a music license agreement includes:
Copyright – details relating to music artists and their rights to music, songs and video, enabling the user to provide the podcast host/owner with their services to be used in the podcast or advertisement.
Compensation – details of transactions between you and the owners of copyrights on musical works and compensation for use of their work.
Location and Duration – specifics regarding where the music, song or video is to be used and for how long, and permission to copy the music.
AND MUCH MORE!
7. Service Subscription Agreement

A service subscription agreement contains all relevant details regarding certain services, and will protect you as podcast host/owner as well as your guest/client when providing an on-going recording of a specific number of podcast episodes over a period of time.
Every detail is relevant in setting out the particulars of the services to be provided, and must be agreed upon and signed by both parties in a service subscription agreement.
The main elements in a service subscription agreement include:
specific circumstances concerning the agreed amount of work involved
specific information concerning the agreed amount of work involved over an agreed amount of time
specific details concerning the agreed amount of work, over an agreed amount of time, at an agreed price
AND MUCH MORE!
Other significant details involve: agreed upon (if relevant) discounts due to multiple podcast episodes, cancellation fees, early termination of contract, fees in general, payments and manner of payments, and others terms of the contract.
Disclaimer
Disclaimer: The following contract has been reviewed by a lawyers. HOWEVER laws are different in each county, city, state and country. There are is intended to be a guideline rather than a comprehensive, complete contract. FlashFIlm Academy is not responsible for any lawsuits, damages, or disputes that may arise from using this contract template. PLEASE see a local Lawyer to make any tweaks or changes needed for you region.